Hydraulic Live Floor Scraper Outfeeder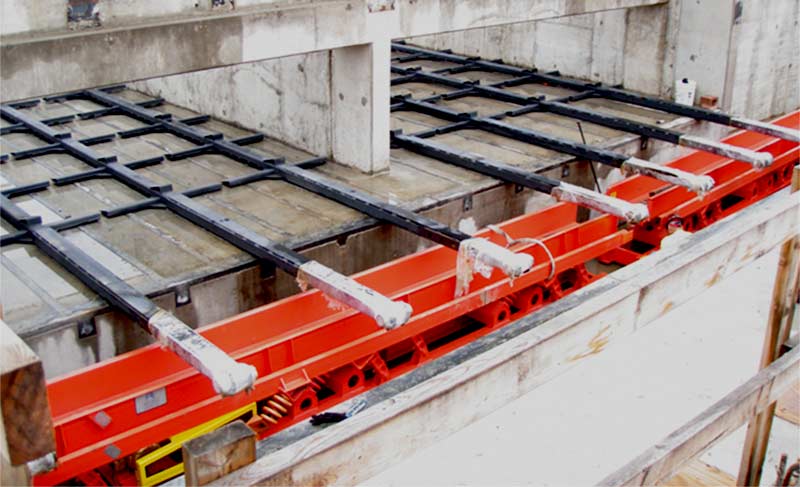 The fuel bin consists of a fuel unloader (live floor) area with an opening on one end to discharge the fuel. It is possible to have a fuel unloader with or without a bin enclosure.
Wellons scope of supply typically includes 8 rakes, 8" x 10" cylinders and 1 twin pump hydraulic power unit.
Hydraulic cylinders are HYCO cylinders, 10'' bore, 20'' stroke and rated at 3000 psi.
Also included is the steel guard wall between the conveyor and the cylinders.
The hydraulic power unit includes the following: 1 hydraulic pump, 400 gallon oil tank, and electric motor. It will be sized to feed the boiler continuously at maximum load.